Commercial Plumbing Repair & Installation
Above & Beyond Commercial Plumbing Repair and Installation Services
Above & Beyond Plumbing & Heating can handle all your commercial plumbing repair and installation needs. Our trained professionals specialize in all aspects of commercial plumbing. You can trust us to fix issues with your plumbing from clogged toilets, tubs, and showers to leaky faucets and pipes.
If you need an emergency plumbing repair our licensed plumbers are available 24 hours a day 7 days a week.
We are trained in commercial plumbing and therefore understand the importance of the safety and health of your clients. Our team of licensed plumbers is fully-equipped to service all your commercial needs whether it's in a corporate office, restaurant, or another commercial venue.
Hot water is an essential service for commercial properties and a good maintenance plan can help avoid any unforeseen problems with your hot water supply. Learn about our hot water heater tune-ups to keep your hot water flowing.
You might not rely on your heating system all year round, but no one wants it to fail just when you need it most. It's important to keep your heating system well maintained throughout the year. Above & Beyond Plumbing & Heating can handle your commercial heating maintenance needs. Learn about our hot water and boiler tune-ups. Do you need to replace your heating system? We can also help you with heating system installation.
In Need of a Licensed Commercial Plumber? Call (718) 484-4911 or Send us a Message for Your Free Quote Today.
Our Commercial Plumbing Services Include:
Heating Repairs & Installations

Gas Leak Repairs & Installations

Hot Water Heater Repairs & Installations

Boiler Repairs & Installations

Sewer Cleaning, Camera Inspection + High Press Water Jetting

Pressure Booster Pump Design, Installatons & Repairs

Back Flow Design, Installs & Repairs + Testing

Hot Water Mixing Valve Repairs, Installations + Design

Gas + Oil Burner Service

Grease Trap Design + Installations

Steam Condensate Tank Pump Repair + Replacements

Plumbing Violations Corrections & Removals

Sewage Ejector Pump Repairs & Installations

Heat & Hot Water Circulator Pump Repairs + Installations

Heating & Hot Water System Tune Ups + Maintenance

Combustion Efficiency Testing & Adjustments
WE OFFER 24/7 EMERGENCY SERVICE, 365 DAYS A YEAR.
Call (718) 484-4911 for Emergency Plumbing in ALL 5 BOROUGHS
Plumbing and heating issues are unpredictable. Therefore, our expert plumbers are standing by 24 hours a day, 7 days a week for plumbing and heating emergencies. Whether it's for a residential or commercial property, we are here for you!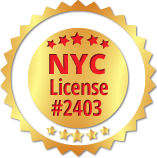 Our Reviews
I had an issue with my baseboard heating and called Above & Beyond Plumbing. Michael took care of the problem immediately. He was courteous, kind and professional. The work was done professionally and accurately. There have been no problems since the repair was completed 7 months ago. I would definitely…
- Eugene Kim
Recommended by a neighbor and I'm happy to recommend them to you. My boiler went out late Friday evening going into a very cold weekend – so no heat and hot water on the horizon. Above & Beyond to save the day! Their emergency service was responsive, fast, and a…
- James Patterson
My wife and I have worked with Above & Beyond for more than three years now, with two properties' plumbing and heating needs, both regular maintenance and emergencies. Mike, his onsite teams, and the office staff have consistently been a pleasure to work with: excellent communication, professional, prompt, superb quality,…
- Ted Lee