Heating & Boiler Service & Repairs
Above & Beyond Heating and Boiler Service and Hot Water Heater Repair Service
Trust Above & Beyond Plumbing & Heating for your oil or gas boiler service and repair as well as your hot water heater repair needs. Whether you need a simple valve replaced or an entire tank relined, we will treat the job as a top priority.
Heating System Tune-Up:
Keep your boiler and hot water heater running safely and efficiently from year to year with a heating tune-up!
Is your home or commercial property prepared for the cold weather? Don't get caught off guard. Call us to schedule routine maintenance and service on your oil or gas boiler and your hot water heater.
IIn Need of Heater/Boiler Repair? Want to Schedule a Tune Up? Call (718) 484-4911 or Send us a Message for Your Free Quote Today.
Our Tune-Up Service for Your Gas Heating or Hot Water Heater Includes:
Check and adjust ignition

Check and adjust burners

Clean pilot, pilot assembly, and tubing

Check thermocouple

Print combustion report after system in tuned

Check CO of Ambient Air around boiler while boiler is on

Check for spillage

Flush and clean gas gauge and assembly

Check water feeder

Check feed valve

Check low water cut off

Combustion analysis

CO Testing with Combustion

Check and oil circulator(s)

Check and adjust flame sensor

Check and adjust gas valve(s)
WE OFFER 24/7 EMERGENCY SERVICE, 365 DAYS A YEAR.
Call (718) 484-4911 for Emergency Plumbing in ALL 5 BOROUGHS
Plumbing and heating issues are unpredictable. Therefore, our expert plumbers are standing by 24 hours a day, 7 days a week for plumbing and heating emergencies. Whether it's for a residential or commercial property, we are here for you!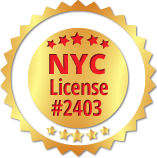 Our Reviews
I had an issue with my baseboard heating and called Above & Beyond Plumbing. Michael took care of the problem immediately. He was courteous, kind and professional. The work was done professionally and accurately. There have been no problems since the repair was completed 7 months ago. I would definitely…
- Eugene Kim
Recommended by a neighbor and I'm happy to recommend them to you. My boiler went out late Friday evening going into a very cold weekend – so no heat and hot water on the horizon. Above & Beyond to save the day! Their emergency service was responsive, fast, and a…
- James Patterson
My wife and I have worked with Above & Beyond for more than three years now, with two properties' plumbing and heating needs, both regular maintenance and emergencies. Mike, his onsite teams, and the office staff have consistently been a pleasure to work with: excellent communication, professional, prompt, superb quality,…
- Ted Lee