Above & Beyond DEP Backflow Violations Services
Whatever the size of your building and number of residents, Above and Beyond Plumbing is a NYC Licensed Master Plumber (LMP) backflow service provider. The NYC DEP requires certain businesses and residential properties install an approved backflow prevention device. The backflow prevention device is required to prevent contamination of the city drinking-water supply.
With all of our focus and decades of experience our expert backflow testing, installation and DEP Backflow Violation Removal service, we ensure your backflow device is working right and fully compliant with NYC DEP public safety regulations and make sure we will take any measures to repair.
We go Above and beyond working with the proper filing departments, which guarantees all paperwork is properly documented with the DEP so all of your violations will be resolved without headaches.
In Need of a Certified Plumber to Help with your DEP Backflow Violations? Call (718) 484-4911 or Send us a Message for Your Free Quote Today..
WE OFFER 24/7 EMERGENCY SERVICE, 365 DAYS A YEAR.
Call (718) 484-4911 for Emergency Plumbing in ALL 5 BOROUGHS
Plumbing and heating issues are unpredictable. Therefore, our expert plumbers are standing by 24 hours a day, 7 days a week for plumbing and heating emergencies. Whether it's for a residential or commercial property, we are here for you!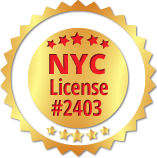 Our Reviews
I had an issue with my baseboard heating and called Above & Beyond Plumbing. Michael took care of the problem immediately. He was courteous, kind and professional. The work was done professionally and accurately. There have been no problems since the repair was completed 7 months ago. I would definitely…
- Eugene Kim
Recommended by a neighbor and I'm happy to recommend them to you. My boiler went out late Friday evening going into a very cold weekend – so no heat and hot water on the horizon. Above & Beyond to save the day! Their emergency service was responsive, fast, and a…
- James Patterson
My wife and I have worked with Above & Beyond for more than three years now, with two properties' plumbing and heating needs, both regular maintenance and emergencies. Mike, his onsite teams, and the office staff have consistently been a pleasure to work with: excellent communication, professional, prompt, superb quality,…
- Ted Lee